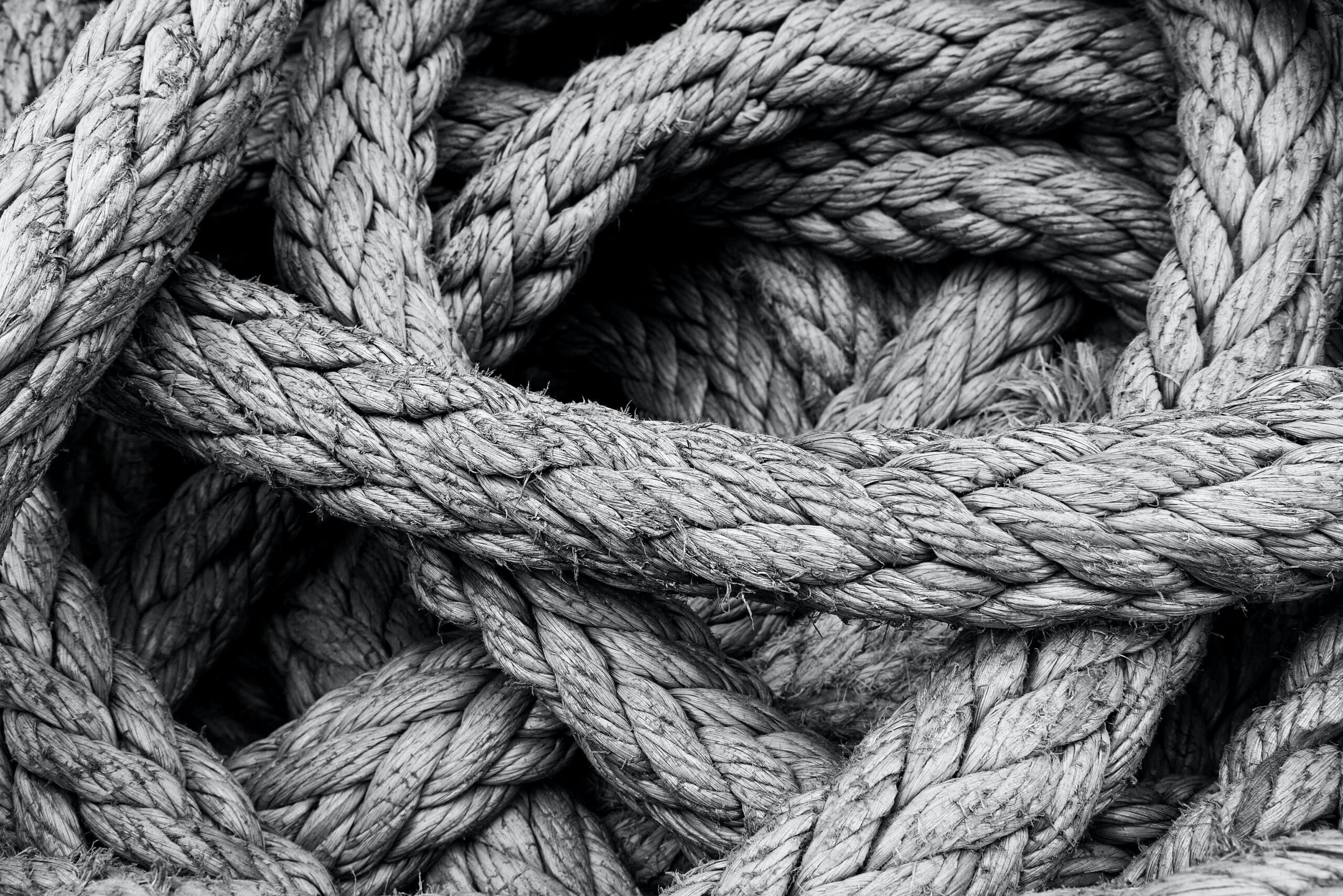 With a vast range of ropes to choose from, each type has a different use, offering varying suitability for either indoor or outdoor projects. If you're looking for ropes that boast longevity and durability, this guide to the different rope types and their strength could make your decision much easier.
Manilla rope
Being one of the sturdiest natural ropes, manilla rope is both flexible and easy to work with. Often referred to as hemp rope, it's made from the natural fibre manilla hemp, derived deep in the Philippines from the abacá plant. This is one of the more popular choices when considering garden decking due to its tan colouring, and its resistance to UV rays make it ideal for outdoor use. Along with boosting garden aesthetics, manilla rope is the best for barrier ropes and tug of war, which goes to show just how strong it really is!
Natural hemp rope
Sticking with the natural ropes category, the soft yet sturdy natural hemp rope is most commonly used as climbing ropes in gyms due to its suppleness, offering easy-handling that also works perfectly for marine purposes. Made from the industrial fibres of a cannabis plant, the eco-friendly and biodegradable natural hemp rope is UV resistant, and its durability allows it to combat against mold and mildew.
Any rope will end up slacking overtime, with natural hemp rope being prone to fraying. Should this happen, simply tape the ends to make sure that no loose ends can get out to retain good rope strength. Easy peasy! 
Polypropylene rope
Polypropylene rope has plenty of benefits, so if you're looking for a rope to be used for various pulling applications or for lifting and securing, this type could be perfect for you. Whether you choose to opt for the staple spun polypropylene rope that serves well as a sling, a cricket boundary rope for all your outdoor sporting needs, or the high-tenacity, UV resistant polysteel rope that can float in water, you definitely won't be short of options.
Polyester rope
This rope is perfect for marine and yacht use due to its UV resistance, impressive strength, and abrasion resistance. Polyester rope has little to no stretch, offering unmatchable sturdiness that serves for an array of purposes. Braid on braid polyester ropes are pre-stretched, flexible, and not to mention easy to splice, coming in a variety of vibrant colours that make them ideal for blue water sailing. Their non-kinking and stretch resistant properties are great for secure mooring, and pre-stretched polyester doesn't shrink or go stiff in the damp weather – this is a common problem that arises with other types of rope.
Sisal decking ropes
Ever fancied decking for your garden? Look no further than our sisal decking ropes that are not only robust, but their colouration and natural materials will look great when being used for landscaping projects – especially if you're going for a nautical theme. Their three-strand construction, durability and stretch makes them a desired rope for marine purposes, although they have been known to shrink slightly and expand in girth when wet. To enhance longevity when being used outdoors, it's advised that they're treated before use with either decking oils or water resistant sprays.
Polyhemp/hempex ropes
Another choice that works well for decking purposes are polyhemp/ hempex ropes, made from resilient polypropylene fibres. These synthetic ropes have a similar appearance to that of natural hemp ropes, and are another common choice for improving your garden's aesthetic. They're strong enough for rope swings, garden bridges and for handling cargo, so get this rope involved with any of your upcoming outdoor DIY projects. 

If you'd like any further advice on the best ropes to use and the strength they have to offer, get in touch with our team of friendly professionals. We can work with you to understand your requirements, pairing you with the best rope that'll match your needs. Give us a call today!