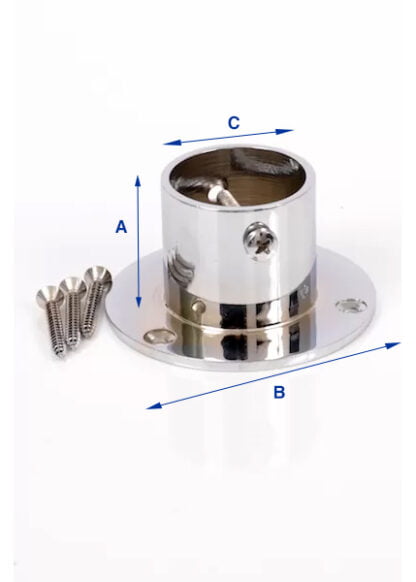 Twin Pack Brass Cup Ends For 32mm Decking Rope
£17.34 (Inc. UK VAT)
Twin Pack – Polished brass cup ends to attach to the end of 32mm rope.
Each cup end is supplied with 3 screws for fitting and cross screw for easy fitting.
Complete your decking in style with these rust resistant fittings, enhancing the life span of the decking rope.
Ideal for decking projects to provide a contemporary and neat finish, as well as crowd controlling and barrier ropes.
Often decking ropes can measure thicker than stated, therefore please double check rope diameter before ordering your fittings.
Please note as decking ropes often measure thicker than stated and to allow room for expansion in girth,  internal diameter of cup ends is approx 3-4mm wider than stated.
APPROX DIMENSIONS:
A – 35MM
B – 65MM
C – 36MM
A quality Everlasto product from James Lever of Bolton.
Only logged in customers who have purchased this product may leave a review.