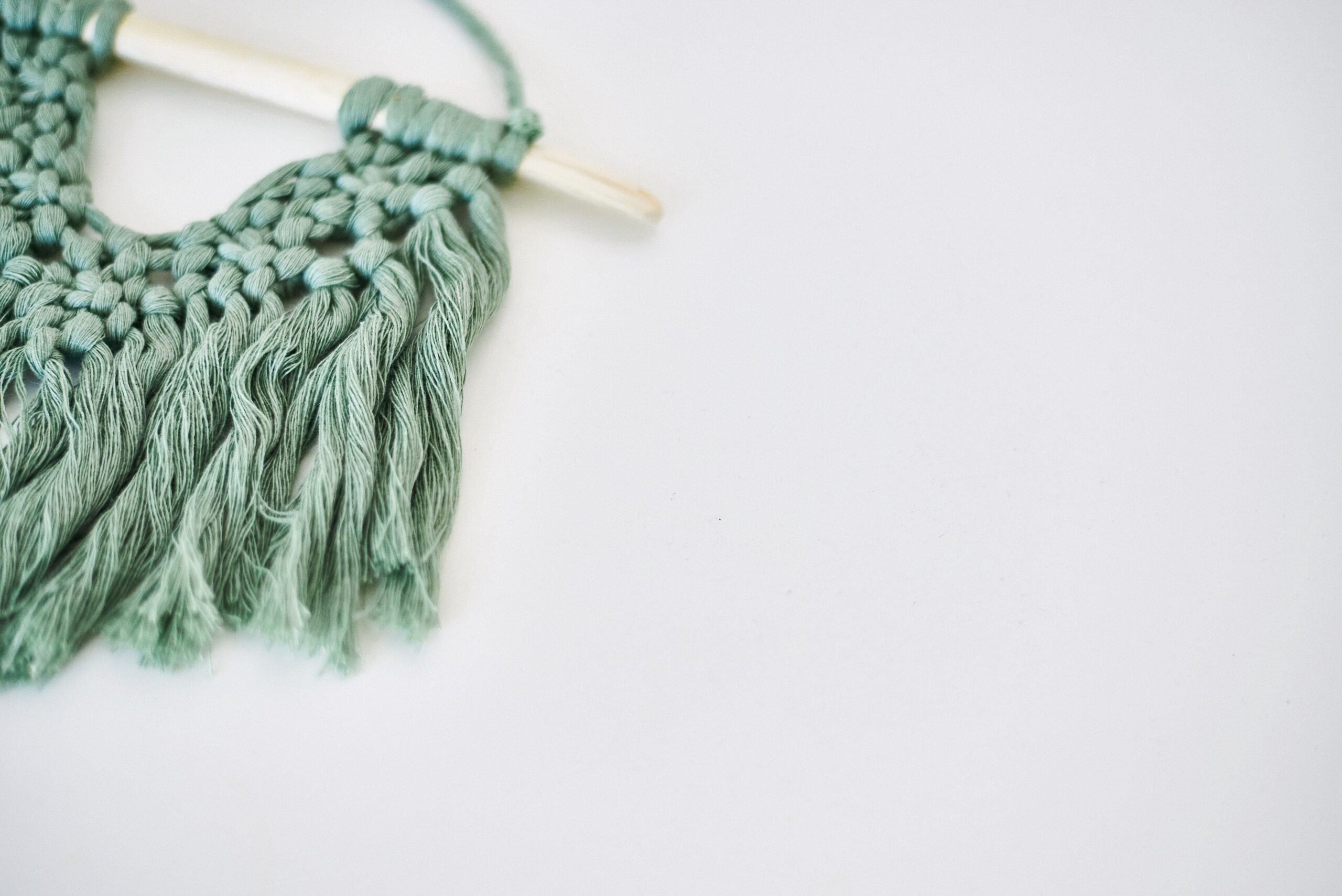 Need a new hobby? Our macrame cord can help! We've cherry-picked the best macrame cord craft ideas from this extensive list of macrame projects for you to try your hand at. Get into the art of decorative knotting with a peaceful, creative pastime. Here's what you can make.
Macrame jar hanger
If you don't consider yourself the crafty type, these macrame jar hangers only take around five minutes to make each. Easy! Grab your cord, scissors, battery-operated fairy lights and get crafting. You can also use candles to put in the jars, just be more careful. Read the step-by-step tutorial right here at Decor Hint.
Macrame bag
Help the environment and ditch those plastic bags with a cute macrame bag – perfect for carrying groceries or trips to the beach. You'll need your macrame cord, scissors, two gold jump rings and a needle and thread. Collective Gen will show you how to make this eco-friendly bag with an easy-to-follow guide.
Pumpkin hanger
Make Halloween more boho with a macrame pumpkin hanger. Macrame doesn't have to be plain white, oh no. Use our coloured cotton macrame cord to create some fun seasonal decorations, just like this. Follow this video tutorial to get crafty for Halloween!
Macrame coasters
Charm your guests with these boho coasters – a lovely look for a more rustic, quaint feel. Again, go for different colours to match your home's colour palette, and follow this handy guide from Curly Made to freshen up your furniture.
Wall hanging
And finally, you can't think of macrame without a beautiful wall hanging. You can even jazz them up with some bling or clip some polaroids to the cord for a macrame memory art piece. Here's the step-by-step guide on how to make a macrame wall hanging to decorate your home artfully.
For all your macrame supplies, you're in the right place! Order your macrame cord, macrame twine, natural cotton string and much more right here. Contact us for any spool and size requests or for any more info. Happy crafting!